Mountain Rock wasn't the only new festival drawing the crowds in the mid and late 1990s. The Big Day Out, an Australian franchise based on the successful Lollapalooza model, brought alternative, hard rock, hip hop and latterly dance acts together in a one-day festival in Auckland in 1994. Utilising the bulk of the Australian festivals' overseas line-up, backed by a strong local bill, it proved a popular formula which retained a strong following until closing in 2012.
Down the island, Parachute, a Christian rock festival with its origins in the Backstage festival, began a similarly successful run in 1995. It gradually made its way up the island from Waikanae to its present location at Mystery Creek near Hamilton.
In 1996 dance music fans began a festival of their own, the Gathering at Canaan Downs near Takaka, which ran over the New Year's break. The new age vibe was unmistakable. Alcohol was banned and spontaneity encouraged. After relocating to Cobb Valley nearby in 2001, the festival drew 10,000 fans. But it dissolved after 2002 when rival south island dance festivals Vision and Phat drew revellers away.
WOMAD (The world of music, art and dance), a British festival embracing a diverse menu of world folk music, first appeared as a biennial event in Auckland in 1997. It ran there until 2003, then two years later successfully relocated to New Plymouth, where it is now an annual showcase. The Rippon Festival near Wanaka began a 12-year run in 1998, proving small-scale New Zealand music-based provincial rock festivals were still viable.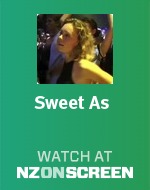 It wasn't all success. Daniel Keighley revived Sweetwaters in 1999 at Puhinui Reserve in Manukau city. He hoped to take advantage of an expected pause in the Big Day Out in much the same way as he had with Nambassa's 1980 hiatus. But when the Big Day Out reconvened after a one-year break in 1998, Sweetwaters was caught short of punters. The resulting fallout saw bands, sound crews and business creditors unpaid. Keighley served time for fraud. It was a sad outcome for a well-laid out and musically interesting festival. Vans Warped, an American punk rock festival, landed in New Zealand briefly on New Year's Eve 1998 at the unlikely location of Anthenree near Waihi, but didn't gain enough traction to return.
Festivals forever?
As the new century dawned it was clear music festivals were now a viable and often long-running proposition, marketing themselves successfully to a large and diverse fan base. While New Zealand's population had increased it wasn't enough to explain the large sustained market. The answer lay in the changing shape of society. Between 1995 and 2004 the tertiary student population had increased from 210,000 to over 350,000. Clearly the numbers required to sustain festivals had reached some sort of critical mass. Add this to the increasingly sophisticated nature of marketing, a larger, more professional music industry infrastructure and an expanded youth media through radio, television and the internet, and you have a formula for prolonged success.
In 2010, three decades on from Nambassa 79, New Zealand hosted at least ten music festivals catering to teen and post-teen music taste. Each in its own way followed the Nambassa formula. Parihaka International Music Festival had the community politics and connection to our cultural past. Splore, a dance festival, attracted the new age crowd and vibe. WOMAD added ethnic musical diversity and an overt internationalism. Jim Beam Homegrown emphasised the Kiwi music element. The Big Day Out and Laneway displayed the predominantly urban base and taste of its fans. Rippon Festival near Wanaka maintained the small-scale provincial element. Rhythm and Vines near Gisborne utilised its vineyard environment for a roots and dance orientated experience. Camp A Low Hum (called Campus A Low Hum in 2010-11), a small but popular event for indie music fans, exhibited the exclusivity and cohesion of music cults. Lines of Flight, a biennial festival of experimental music and film in Dunedin, did likewise.
The cycle of build, boom and bust which shadows the history of rock music festivals has been broken. Lessons have been learned and methods sharpened over the years. Music industry promoters have become more professional and numerous, and the tastes and expectations of festival clients more diverse. Teenagers and post-teens are no longer lumped together in an amorphous group. Their identities are diverse and finely articulated, and so are the music festivals organised to cater for them.
What hasn't changed is their inherent internationalism. They are local expressions of the ever-changing nature and tastes of global youth cultures and often have their origins in overseas festivals. Laneway and WOMAD are franchises of Australian and British music festivals, while Camp A Low Hum echoes the British All Tomorrow's Parties formula.